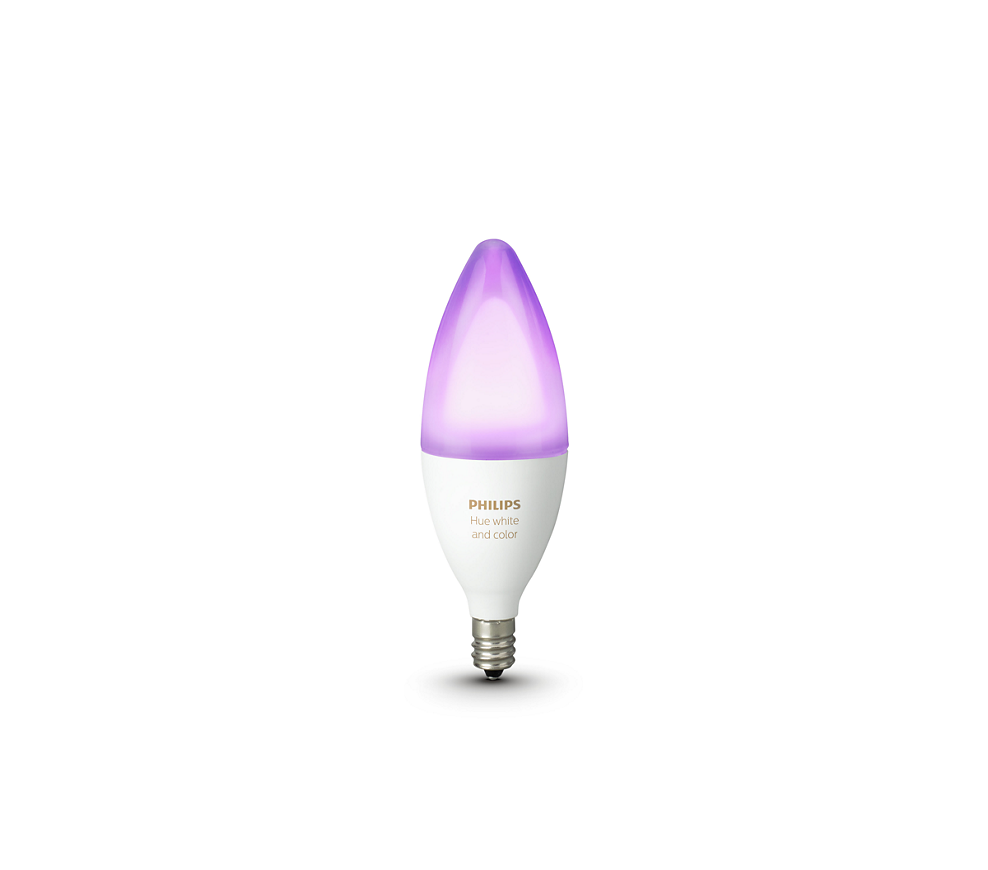 Overview
This Hue E12 LED smart light is designed to fit candelabra lamps in nightlights, chandeliers, and more. Choose the perfect light setting for any mood or activity such as reading or relaxing, concentrating, or energizing, all with wireless control from your smartphone or tablet.
Relax, read, concentrate and energize with light recipes
Light influences our mood and behavior. Philips Hue can help you to customize your daily routines into moments you can enjoy. Skip your morning coffee and get ready for the day with cool, bright white daylight that helps to energize your body and mind. Stay focussed with finely tuned bright white light. Or put your feet up and relax with a soft glow of white light for the perfect end of the day.
Create your ambiance with warm white to cool daylight
Set the right ambiance for any moment and decorate your home with warm to cool white light. Enjoy different styles throughout the year, no matter if it's the crisp white light reminding you of a spring breeze, the warm white light of a summer sun, or the ice cool daylight of winter.
Specs
Bulb
E12 Fitting
B39 form factor
6 Watts
Software upgradable when connected to the Philips Hue bridge
Lumen
Light output 450 lm
Color temperature 2200K - 6500K
Beam angle 270 ± 20°
>80 CRI
Environment
Operational temperature: -4°F- 104°F
Operational humidity: 5% < H < 95%
Non-condensing
Discussion